Beginning Digital Photography Classes
Beginning Digital Photography classes are currently offered through San Jose Camera and Video. Send me an email if you are interested in private or group lessons.
The Photo 101 digital photography classes are designed to teach you the essentials of digital photography, acquire knowledge of professional techniques and learn to create inspiring images. Taught by professional photographer, Paul Dileanis, with the goal of enhancing your enjoyment of photography by better understanding basic camera functions and fundamental photographic principles.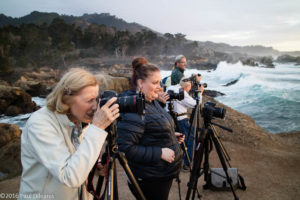 Photo 101 – Basic Digital Photography
Are you still setting your camera to "Auto"? Do you want to Take control of your camera and start taking great pictures? This 2 hour class is perfect for you.
More than just an introduction to your camera, this digital photography class teaches you the essential fundamentals of digital camera operation so that you will be ready to capture the images that matter most to you.
What you will learn:
Understand the relationship between f-stop, shutter speed, and ISO

Know when to use aperture priority, shutter priority, and special "Scene" modes

Focusing techniques to assure sharp images

Use f-stop to creatively control focus

Set ISO for various light conditions

Basic composition techniques

Adjust the exposure when the camera gets it wrong
Classes are one evening for 2 hours – 6:30 PM to 8:30 PM, Cost is $ 75.00
Photo 101 PLUS – Basic Digital Photography plus photo walk

The popular Photography 101 class combined with a photo outing will advance your photography to a new level. Plus Package includes 2 hours of classroom instruction and a 2 hour photo quest around our local community to enhance your photography skills.
Classes are one evening for 2 hours – 6:30 PM to 8:30 PM, Cost is $ 110.00.
Photo walks are scheduled either on a Saturday or Sunday from 9:00 AM to 11:00 AM.

Sign up now!
In order to allow for the maximum amount of one on one instruction: ATTENDANCE IS LIMITED.
TO REGISTER FOR ANY CLASS OR WORKSHOP VISIT WWW.SANJOSECAMERA.COM
OR
CALL/STOP BY;
SAN JOSE CAMERA AND VIDEO
1600 South Winchester Blvd., Campbell, CA 95008
Phone: 408-374-1880
Refund Policy: NO REFUND OR TRANSFERS will be given for no-shows or cancellations less than 48 hours before the class begins.